You shouldn't feel lonely in your company. A business coach is here for you.
Business Coaching
Once upon a time, there was a manager whose expertise and leadership skills had the answers to pretty much all the questions his team members had, or the challenges he faced in his leadership position.
All with the goal of developing the team so that each team member understands the business and contributes to the success of the team and the company.

What is the situation like today?
Changes happen faster and faster, managers face many more challenges, and it is hard to keep up with all the innovations in business – from managerial to technological as well as innovations in marketing and sales. Not to mention coping with the competition.
In today's ever-changing business world with all its turbulence, do you have most of the answers to your team members' questions? Or to most of the challenges you face as a manager of a translation and localization company?
At first glance, the answer seems to be NO WAY. How can a manager respond properly, quickly, and simultaneously to all the challenges they face, all on their own?
Let's have a look. As a good manager, do you find yourself searching for the right answer to one of these typical leadership problems in your daily work with your team and everyone else in the company?
I want to:
■ improve my communication so I can communicate clearly and transparently with my employees
■ manage my time more efficiently
■ change the way I organize and lead meetings to be more productive
■ improve the motivation of my employees
■ be more successful in avoiding and managing conflicts
■ be able to implement business changes painlessly
■ make my business decisions more wisely
■ be able to deal adequately with the turbulence of the business world
You have probably often imagined how beneficial it would be to have someone who can be your accountability partner. Someone with whom you can discuss and solve your day-to-day business problems.
We have good news for you: such a person exists.
This person is a business coach
A business coach is a professional who understands your business and has a realistic and emotionally detached outside view of your challenges and problems. The entire coaching process is based on open yet confidential communication between you and the coach.
The business coach firmly believes that you have all the resources you need to achieve the results you want. It's just that sometimes you may not clearly see the path that leads to solving the problem, challenge, or other desired outcome.
That's why a business coach works with you to develop your resources and skills and improve your abilities and performance using the power of questions.
When you hire a coach, you develop and master your communication skills and leadership strategies. In this way, you become more effective in achieving your own goals as well as the goals of your team and your company.
A great business coach:
■ supports you in your development,
■ gives you feedback,
■ encourages you to take action
■ stays by your side as your long-term accountability partner.
A lot of balls to keep in the air.
Dear Coach, help me!
As a manager you wear many different hats, therefore you face many different challenges and have to solve many different problems. You have a lot of balls to keep in the air: time pressure with deadlines, introducing changes and coping with the work overload, building an efficient team, and keeping your team motivated. Not to mention strategic and visionary planning and complying with all legal and technical requirements.
Having someone as an accountability partner with whom you can discuss all of this sounds like a right move, especially if you, as a manager:
■ feel lonely in your position and often feel the need to share your business thoughts with a smart outside person, in a safe and confidential environment
■ appreciate the outside perspective, from a person who has knowledge and understand your issues, but is not directly involved in your business
■ find stress-reducing when you can express your weaknesses in order to learn new social skills and ways to handle situations.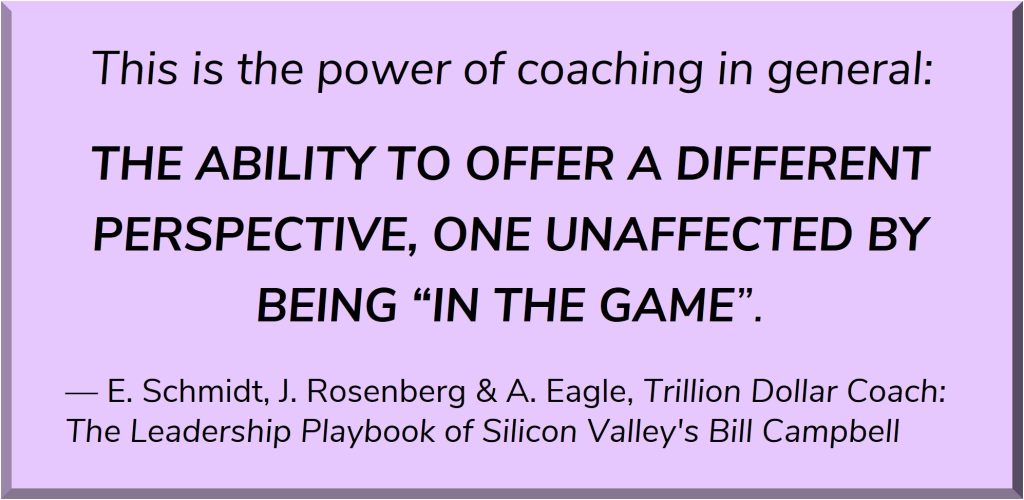 Every business deserves a good business coach
A business coach helps you solve many day-to-day business problems efficiently. In the long run, he also stays by your side as your trustworthy partner, encouraging you to take action and monitoring your success.
A business coach can be engaged not only at the managerial level, but at various levels within a company. A business coach: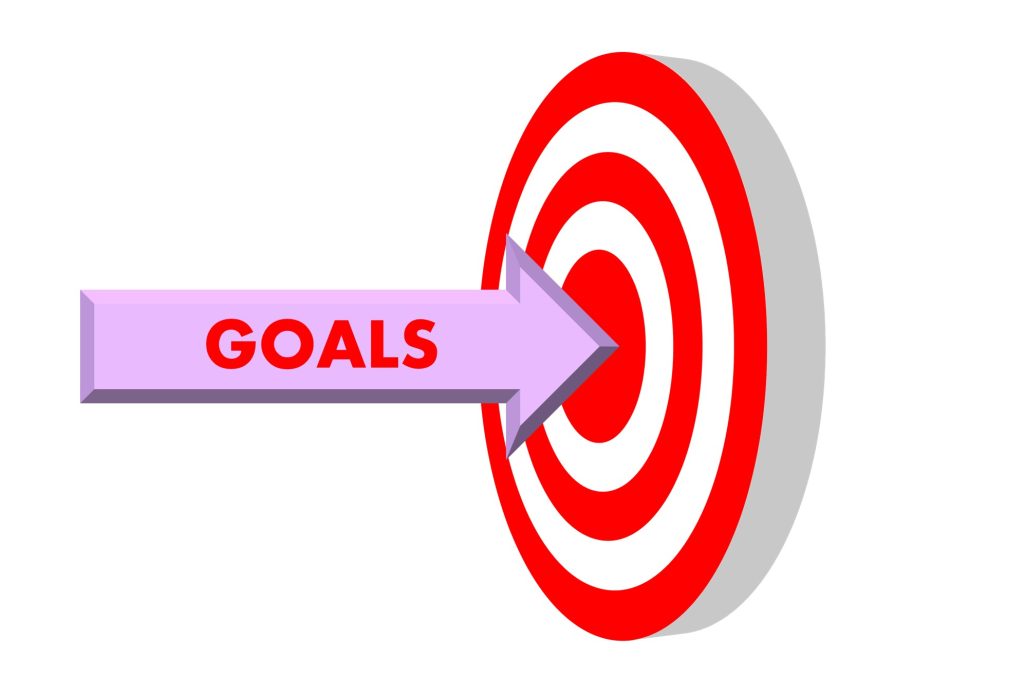 ■ helps individuals and teams to clearly define and achieve their business goals
■ works with managers to improve their leadership skills (one of the most important being motivating the people on their teams)
■ supports teams in the development and execution of their team tasks
Virtual business coaching is here to stay
The situation the world faced in the last two years forced us to move our business meetings, gatherings and conferences to a virtual world.
Virtual coaching was introduced long before that, but the technology that enables virtual meetings has improved revolutionarily in that time, so that business coaches are now able to serve their clients anytime, anywhere.
Now that we have got used to this technology and process, it is beneficial for clients to know that their coaches are just "a click away." Even when the face-to-face meetings are back, being able to work with the coach from the other side of the world is an advantage.
Benefits of business coaching
Throughout this blog, we mentioned many benefits of business coaching, but to sum up and point to the most important benefits, we invite you to check the list of benefits of hiring an experienced specialist we compiled on our website.
If we take a look at the numbers, according to The Institute of Coaching, of all the people who received coaching:
Profecta BDI's coaches have background, expertise and experience in the translation and localization industry. They are here to help you overcome the challenges you face today, no matter where you are located.
Book a free introductory session with us to see how our business coaches can help you.